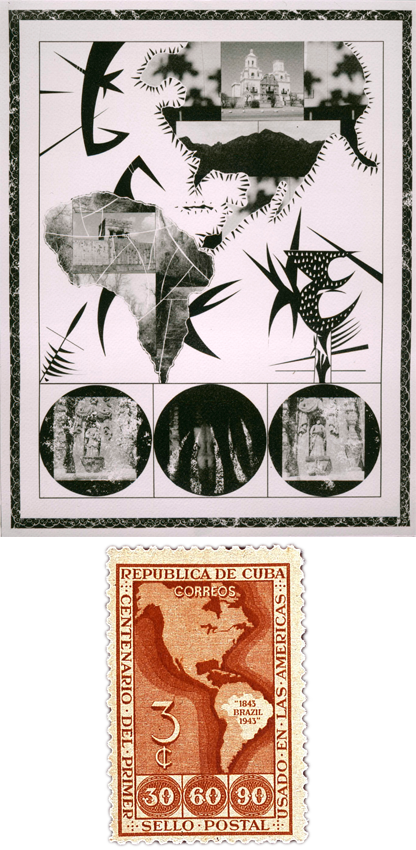 Photos by Maria Martinez-Cañas from her series, Quince Sellos Cubanos, presented in this issue of JFS.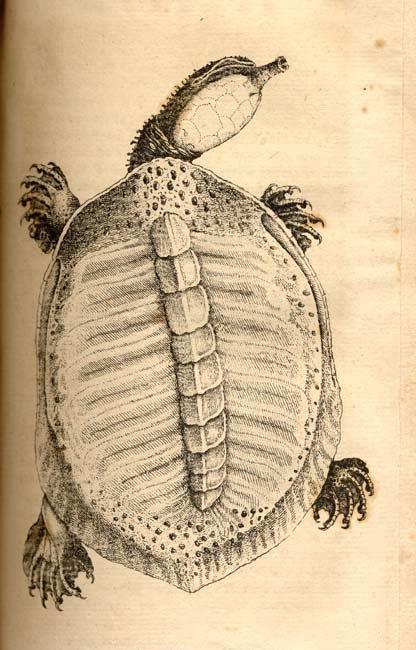 William Bartram, Florida Softshell Turtle (Apalone ferox). "Here are, as well as in all the rivers, lakes and ponds of East Florida, the great soft shelled tortoise." Travels, 1791. Image courtesy of Documenting the American South. 2002. University Library, The University of North Carolina at Chapel Hill. 11 December 2015 (http://docsouth.unc.edu/nc/bartram/bartr177.jpg)
Volume 1, Issue 5, 2016
Travel and Travels, Part 2
Co-Edited, Thomas Hallock & Casey Blanton
True Places
Casey Blanton, Editor in Chief, JFS
City of a Hundred Fires
Chantel Acevedo, University of Miami
Only One Identity
Manuel Cachán
Bay of Horses
Appaloosas in the Vineyard
Rick Campbell, Florida A&M University
The Ink Garden
Two Glazed Bowls
The American Book of the Dead
Debora Greger, University of Florida
Nuclear Fallout: Tales From Miami
Heidi Hutner, Stony Brook University
Book Review: Louisiana and the Gulf South Frontier, F. Todd Smith
Devin Leigh, University of California, Davis
Shuttle Diplomacy, Cuban Style: How José Martí's Florida Travels Built a Movement - And Funded a Revolution
Alfred J. López, Purdue University
Quince Sellos Cubanos
Maria Martinez-Cañas
Jola
Peter Meinke, Eckerd College
Book Review: Indian River Lagoon: An Environmental History, Nathaniel Osborn
Leslie Kemp Poole, Rollins College
Authorship, Audience, and Ethos in Postbellum Florida Guidebooks
Elizabeth Powers, University of Maine at Augusta
SR 80 – Circling the Pond: Shells, Sugar, and 1928
Cathy Salustri
Upon the Side of the Interstate
JoEllen Schilke
Blackfish-ing for Buzz: The Rhetoric of the Real in Theme Parks and Documentary
Steven W. Schoen, Rollins College
"The place to forget the outside world, and live in one's self": Harriet Beecher Stowe and Florida as Frontier
Gregory D. Specter, Duquesne University
Some Floridas
Marty Williams, Valdosta State University
Volume 1, Issue 4, 2015
Travel and Travels, Part 1
Guest Editor, Thomas Hallock, Ph.D.
Joshua Sivils, Assistant to Editor
Preface
Thomas Hallock, University of South Florida St. Petersburg
William Bartram's Inimitable Picture: Representation as the Pursuit of Natural Knowledge
Elizabeth Athens, Worcester Art Museum
Hardboiled Travels with Bill Bartram
Michael Wiley, University of North Florida
Hunting the Flower Hunter in Native American History
Mathew Jennings, Middle Georgia State University
King Paynes Prairie
Lola Haskins, Poet at Large
Mark Dion: Travels of William Bartram Reconsidered, Reviewed
Karen Bearor, Florida State University
Premediating Ecological Crisis: A Visual Rhetoric of Florida Sinkholes
Jacob W. Greene, University of Florida
Florida First Contact
Alison Nordström, Independent Scholar & Curator Specializing in Photographs
Most Distant Antiquity
Jesse Graves, East Tennessee State University
Beasts of Burden and Other Beasts: William Bartram's Traveling Humane Persona
Thomas Doran, University of California, Santa Barbara
Establishing a Bartram Trail in Putnam County
Dean Campbell and Sam Carr, The Bartram Trail in Putnam County
Video
Flea Market
William Logan, University of Florida
Cultivating the Wild
Eric Breitenbach, Daytona State College
Bartram the Artist: A Field Guide
Shelbey Rosengarten, St. Petersburg College
Requiem for the Fort Gates Ferry Road
Richard Franz, Emeritus Associate Scientist, Florida Museum of Natural History
Archive